Yoga, Mindfulness and Relaxation Classes
– Learn how to Relax Your Mind and Body –
– Unwind from the Stresses and Strains of Everyday Life –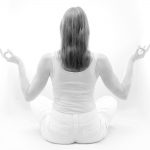 At  Wyberton Parish Hall, 295 London Road, Wyberton, PE21 7DE
Time:  2:15-3:30pm
Dates:   January: 7th, 14th, 21st, 28th. February: 4th, 18th, 25th.
Please note there will be no class on 11th February.
If you would like to come along, you can click here to contact me.  However, because I do not always get notifications from my website, I tend to reply more quickly to emails(freetothinkmail@aol.com) or texts/telephone calls/messages (07817623330).
Classes are £6.00 each, and fees for the term will be £42.00, normally payable in advance. However I would recommend that you come along on a 'pay as you go' basis for a couple of weeks before deciding whether to commit to the remainder of the term.