Yoga, Mindfulness and Relaxation Classes
– Learn how to Relax Your Mind and Body –
– Unwind from the Stresses and Strains of Everyday Life –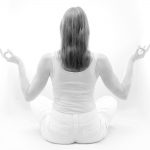 At  Wyberton Parish Hall, 295 London Road, Wyberton, PE21 7DE
Time:  2:15-3:30pm
Dates:  May: 13th, 20th (yin). June: 10th, 17th, 24th (restorative).
Please note there will be no classes on 27th May (Bank Holiday and CPD course) or 3rd June.
If you would like to come along, you can click here to contact me.  However, because I do not always get notifications from my website, I tend to reply more quickly to emails(freetothinkmail@aol.com) or texts/telephone calls/messages (07817623330).
Classes are £6.00 each, and fees for the term will be £30.00, normally payable in advance. However I would recommend that you come along on a 'pay as you go' basis for a couple of weeks before deciding whether to commit to the remainder of the term.