Have you ever thought about investing in a one-to-one yoga session?  If not, let's take a brief look as some of the many reasons why you might like to commit some precious time and money towards your physical, psychological, spiritual and emotional health and wellbeing.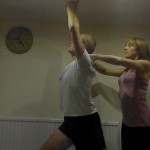 Physical benefits include a physical assessment of your spine, joints, musculature and posture along with a discussion of any physical health.
Psychological and emotional benefits include discussing and addressing any anxieties, concerns, negative thoughts, habits or behaviours and developing a yoga practice that you can use to enable you to release negative emotions and thoughts and encourage a more positive state of mind and a happier state of being.
If you are looking to develop spiritually we can look at the many yoga practices that will help you to move towards that end.
Examples of previously designed personal practices include:
(1) Medical conditions, such as menieres disease and vertigo, hyperacusis and cancer.
(2) To release and relieve stress, tension and anxiety.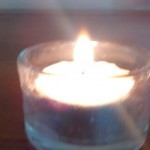 (3) To improve low mood/negative thinking.
(4) To increase flexibility/balance/co-ordination/strength.
(5) To encourage body awareness and improve self-      image.
(6) To develop a spiritual practice.
(7) To enhance the immune/digestive/respiratory system.
(8) To work with conditions such as osteoporosis, bad backs, sinusitis and poor posture.
Does that all sound like a big ask? Not with yoga, a practice that generally begins through trying to resolve one issue, and ends up changing your life!
Initial 90 minute consultation: £50 (includes a full assessment and a personal practice). Further consultations: £35.00 per hour.
We are all individual, which is why developing a personal practice is so beneficial!
For more information go to contact Sarah, text or telephone: 07817623330 or email me at: freetothinkmail@aol.com.