Whilst some of us thrive on change and transformation, others will seek to avoid it. Our reaction to change will be the result of our life's experiences to date. If you have experienced a lot of change in your life and dealt with it successfully, then you will find it easier to confront change the next time. If, however you have always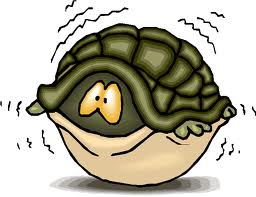 sought to avoid change and found it frightening, confusing and difficult to adjust to, then you will continue to react in that way unless you decide to do something about it. Change is such a difficult concept for so many of us that companies often run change management programmes to help their employees cope when they are undergoing change within their organisation.
The reality is that change is a part of life, whether it be imposed change or wanted change.   
Major changes can be difficult to cope with and require the ability to adjust and accept to a new way of being.  It is no surprise that major life changes are the biggest stress factors in our life whether positive (marriage, new baby, Christmas) or negative (divorce, bereavement, illness).  Imposed change is normally seen as negative because it is something that has been forced upon us.  It is not desirable, often unpredictable, and it takes us outside of our comfort zones as it forces us to look at things differently and to adopt new ways of being.  It isn't what we chose or wanted and it is outside of our control and so it is no surprise that we find imposed change to be stressful, upsetting and disorientating. 
 
If you would like some tips to help you manage change, whether imposed or wanted, then please come back Saturday when the second part of this blog will be posted. 
Your comments are always appreciated!